Bright Minds Learning Center
Learn. Educate. Grow.
We're committed to helping your child hone their talents and ensuring their wellbeing by providing them with an environment that's conducive for learning, growing, and having fun.
We have two locations—one in Omaha and the other in Papillion. Both our facilities are nurturing and creative environments that provide quality care and education to your children. Our staff is well-trained, patient, and passionate about kids. We'll make sure you can rest easy during the day, knowing that your child is in safe and capable hands.
Omaha | Papillion
ABOUT US
Bright Minds Learning Center first opened up its doors in February 2012. It all started when Jeremy and Brandon realized the need for daycares with longer hours. When they were in a church group together, they noticed that many parents needed later hours than what the church provided.
That's when they decided to start Bright Minds Learning Center—a daycare that starts at around 5 AM and closes around 8 PM. This way, parents can go to work with the knowledge that their children are safe and receiving the best possible care.
Bright Minds Learning Center is a family-run and family-oriented daycare that's committed to providing families in the Omaha area with quality childcare. We do our best to provide a loving and structured environment that allows your child to express themselves and learn to improve their independence and other abilities.
Papillion Hours of Operation
Hello, my name is Emilee Jensen. I am Bright Minds Learning Center Coordinator for education, enrollment, and staffing. I have 17 years of experience in early childhood education. I have completed multiple early childhood education trainings. One being the Step Up to Quality Coach training, which was a program for teaching educators how to teach young children. I was also involved in the Building Bright Futures Project through the Susie Buffett Foundation.
What motivates me is the personal reward and satisfaction it brings me in having an opportunity to influence future generations. I believe in the importance of the birth to 5 years. Early childhood educators have a direct hand in making such a difference and impact on young children.
My goal is to educate, train, protect, and promote the health, physical, and cognitive development of all children. As an educator I strive to continue developing and making improvements not only within myself but the center as it grows.
If you have any inquiry or would like more information about Bright Minds Learning Center, please don't hesitate to contact me. My phone number is 402-671-1449.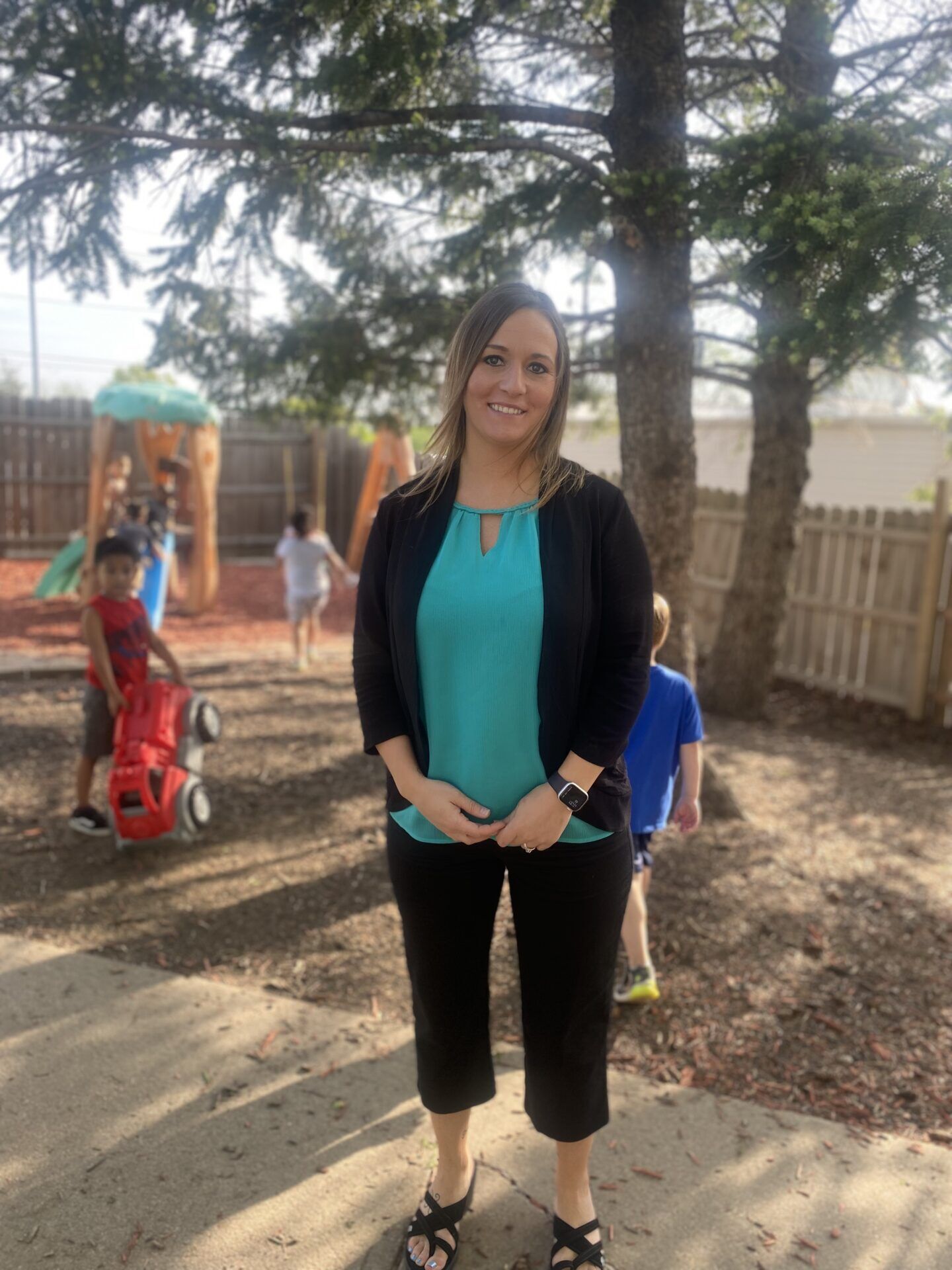 Bright Minds Learning Center is looking for Infant, Toddler, and Preschool teachers!
Must Love Children
Must be energetic
Must be reliable
Must be a go getter
Must be able to pass a background check
Please Contact Ashley or Breezy at 402-934-5566 for more Information
Don't just take our word for it; here's what all the parents are saying about Bright Minds Learning Center!